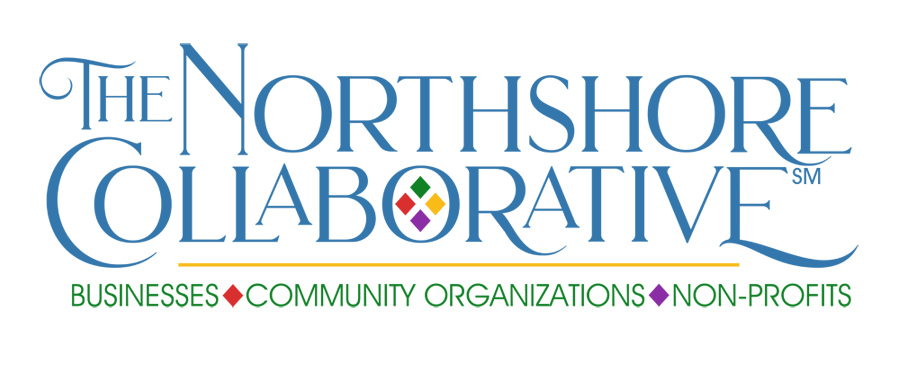 UPCOMING MEETING APRIL 13, 2022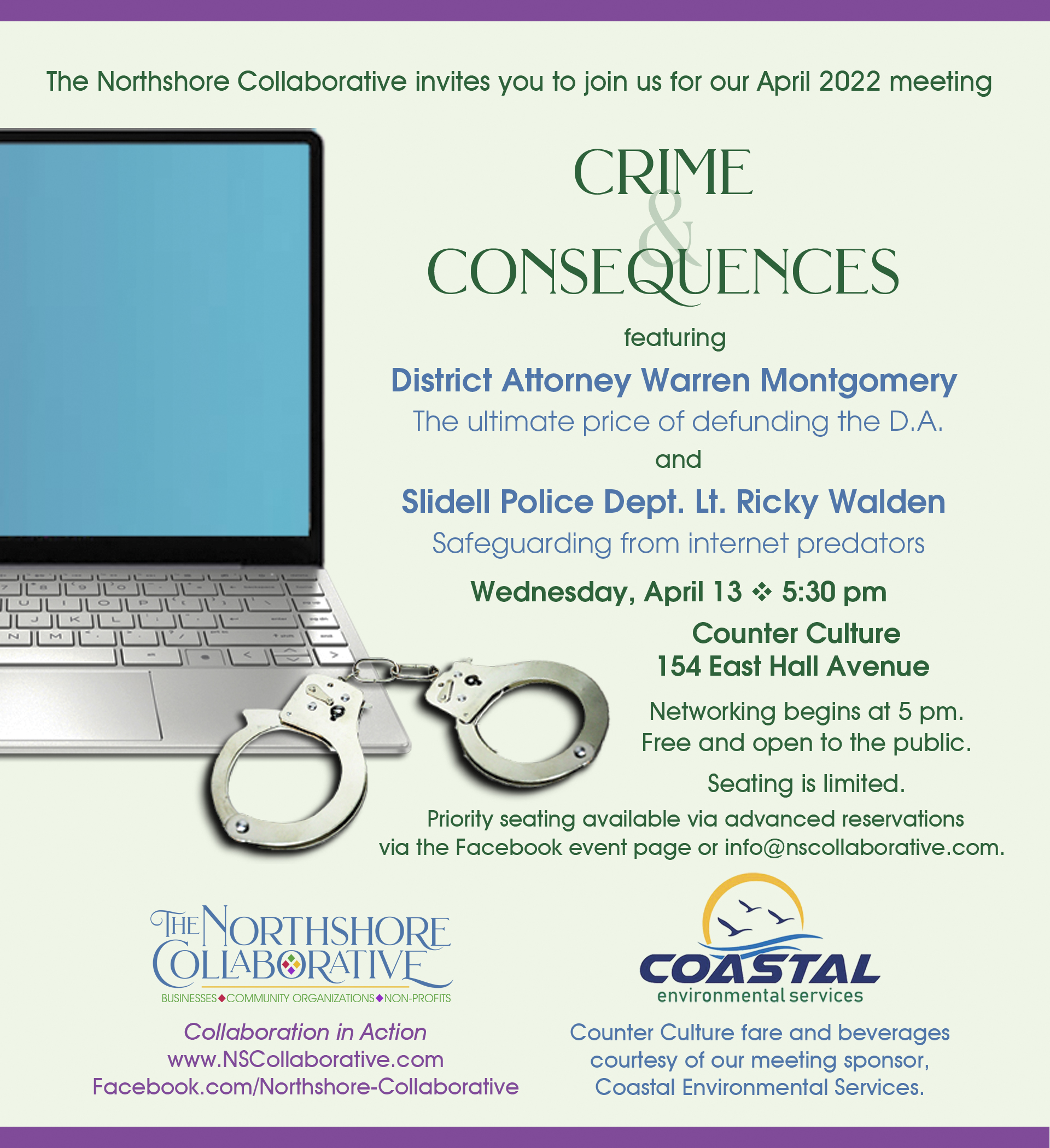 BUSINESSES
While open to businesses of all sizes, the primary focus of The Northshore Collaborative is the special needs of small businesses, non-profits and community organizations. Members benefit through the networking and collaborative opportunities.

COMMUNITY ORGANIZATIONS
Social and civic clubs can benefit from networking with our members. It's an opportunity to share information about your organization, to recruit volunteers and to address additional needs with others who share similar challenges. 

NON-PROFITS
Whether large or small, non-profits are businesses too. The Northshore Collaborative provides an opportunity to share challenges and solutions, and to network with businesses and individuals to explore possibilities. 

INDIVIDUAL MEMBERSHIPS
Memberships are available to individuals who wish to be more involved in the community. It's a great option for both employed and retired individuals who wish to share their time and talents in meaningful ways.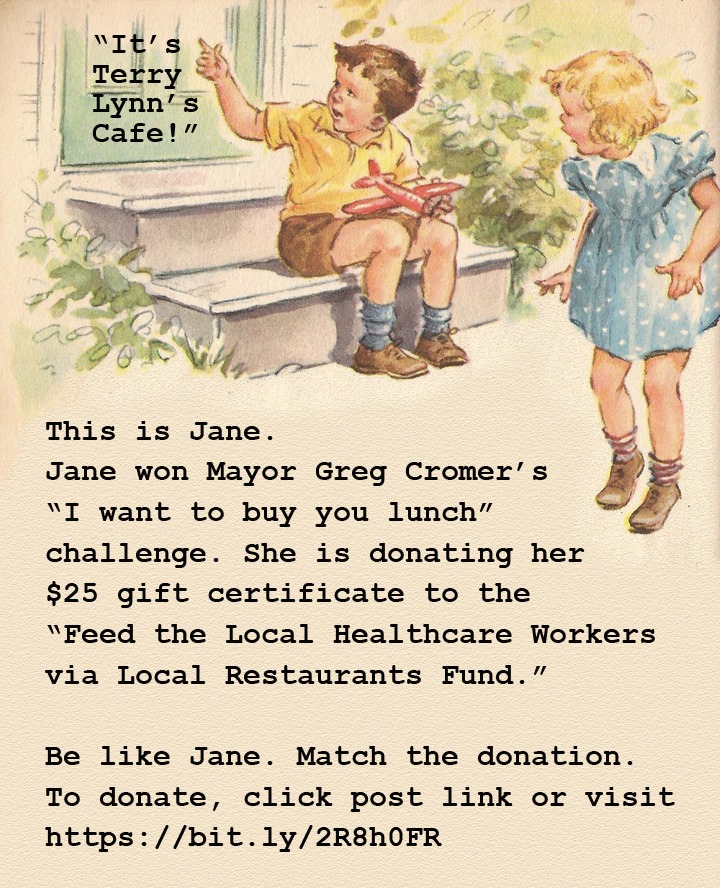 FEED THE LOCAL FRONT LINE WORKERS
Northshore Collaborative is grateful to the community for supporting our efforts to send love to frontline workers–healthcare workers, first responders and caregivers. We also wanted to ensure that the behind-the-scenes workers, the unsung heroes, were also thanked with lunches. We're so grateful to everyone who has stepped up to donate toward the fund.
Collectively, we engaged 11 local restaurants to prepare meals for workers at Slidell Memorial Hospital, Ochsner Regional Medical Center Northshore, St. Tammany Parish Sheriff's Office, St. Tammany Parish Fire Protection District 1, Slidell Police Department, St. Tammany Parish Coroner's office. Lunches also were provided to the 100-person staff of caregivers at STARC, which provides a lifetime of Services, Training, Advocacy, Resources and Community Connections for individuals with intellectual and developmental disABILITIES in St Tammany Parish.
SLIDELL SEAMSTRESSES, SEWING UP LOVE
A special thanks to Slidell Seamstresses, a small group of local women who sewed masks in support of our efforts. We are grateful to Northshore Ace Hardware in Slidell for carrying the masks to support this effort. 100% of the $10 donation was added to the fund to feed local front line and support staff.  

Masks were available in a variety of styles, and they sold out as quickly as they were replenished.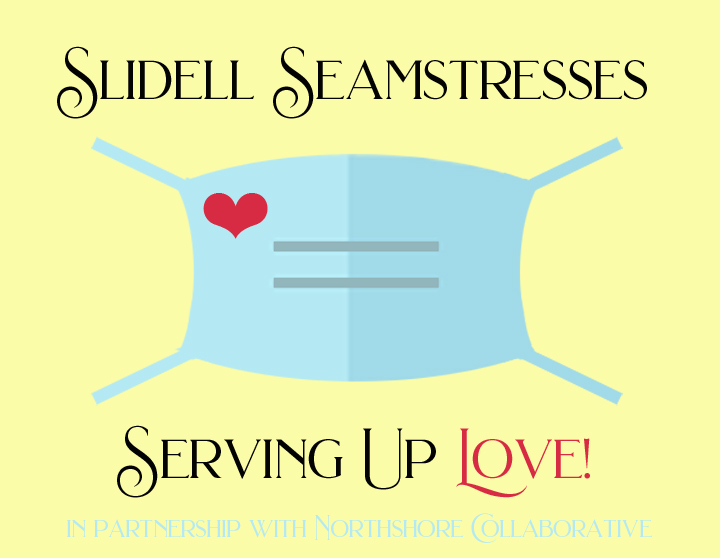 Thanks to those who participated in our Gratitude Campaign. This campaign has ended.
The Northshore Collaborative is grateful to the community for supporting our efforts to send love to frontline workers–healthcare workers and support staff, first responders and caregivers. We are so grateful to everyone who has stepped up to donate toward the fund.
Through the Gratitude Campaign, with the continued assistance of Slidell Seamstresses and donations from the community, we raised enough money to provide lunch for the entire 65-person fleet of sanitation workers and staff at Coastal Environmental Services. 
We also partnered with Subways of Northshore Blvd. to offer $25 five-packs of Gratitude Gift Cards available for purchase so you can thank the people for whom you are grateful! 
Each Gratitude Gift Card can be redeemed for one six inch sub, one bag of chips and one bottle of water or 20 oz. soft drink. Choose from ham, turkey, Spicy Italian, BMT, Cold Cut Combo or Veggie Delight.
It's a value of $8.50 for only $5 per card! And best of all, there's no limit to the number of five-packs you can purchase! Available for purchase and redeemable exclusively at these three locally-owned Subway locations:
167 Northshore Blvd., Slidell   111 Northshore Blvd., Slidell   199 Gause Blvd Suite 4 (next to Little Caesars), Slidell
THIS CAMPAIGN HAS ENDED. THANKS TO ALL WHO PARTICIPATED IN OUR GRATITUDE CAMPAIGN!   
STATE OF THE PARISH ADDRESS WITH PRESIDENT MIKE COOPER
FEBRUARY 9, 2022
 Our February 2022 meeting featured St. Tammany Parish President Mike Cooper with a State of the Parish Address.
Much appreciation to Slidell Memorial Hospital for hosting the meeting in the Skyview Conference Room of the SMH Regional Cancer Center, to Resource Bank for providing catered selections from Old School Eats Food Truck and to Acquistapace's for the wine selections.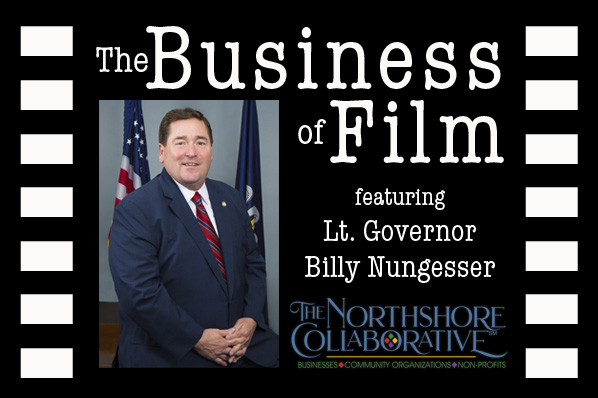 The Northshore Collaborative member $35

Non-member $40

Reserved table for 8 $300
For more information, contact  Info@NSCollaborative.com
THE BUSINESS OF FILM LUNCHEON
FRIDAY, JANUARY 7, 12 PM – PINEWOOD COUNTRY CLUB
Louisiana's Film Industry brings tremendous economic impact and intrinsic value to the state. But do you know the extent to which communities are impacted? The film industry means local jobs and tremendous support of local businesses, big and small.
Please join us as Lt. Governor Billy Nungesser presents "The Business of Film," to share insights as to the overall impact of the industry and how you can take advantage of the many opportunities available.
This event is brought to you by The Northshore Collaborative and sponsored by St. Tammany Tourist and Convention Commission and Movie Poster Archives. The event is a prelude to Northshore Cultural Economy Coalition's "Art of the Film: Louisiana Film Industry Expo" being held on Saturday, January 8, 10 am to 6 pm in the Slidell Municipal Auditorium. 
SLIDELL MAYOR GREG CROMER
STATE OF THE CITY ADDRESS
MARCH 2021
Thank you to Mayor Greg Cromer who joined us for a State of the City address, March 10, 2021, in the Slidell Municipal Auditorium. 
ABOUT THE NORTHSHORE COLLABORATIVE
Mission – The mission of The Northshore Collaborative is to empower its members to reach maximum potential by providing networking and collaboration opportunities, sharing resources, and fostering mutual support while focusing on the unique needs of small businesses, non-profits, and community organizations.  We believe that in doing so, collectively we can enhance individual and organizational growth, economic development and the quality of life in our community.
Vision – The Northshore Collaborative will serve as a catalyst for prosperity by stimulating dialogue, facilitating community connections and amplifying possibilities for the individuals and organizations we serve, and, as a result, the community in which we live and work.