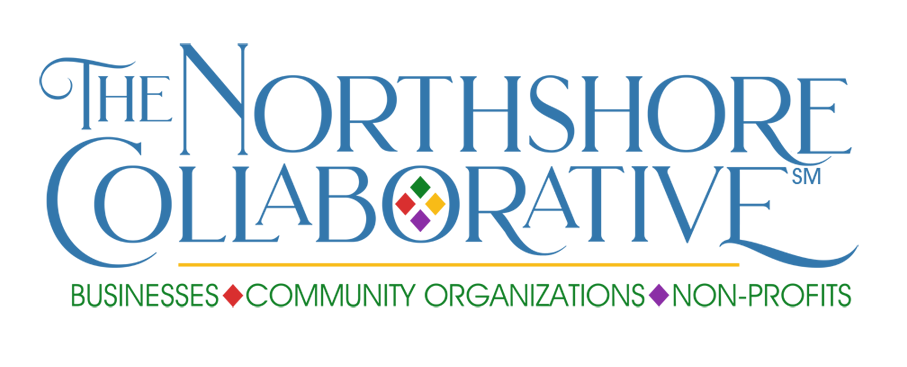 MEMBERSHIP $60 PER YEAR 
Your Northshore Collaborative membership investment is $60 a year per individual, business or organization of any size. Each membership allows for one admission to meetings, with an opportunity to bring one or more guests for an admission fee of $5 per guest. Memberships are valid for 12 months following enrollment.
YOUR MEMBERSHIP INCLUDES:
Admission for one representative/individual to monthly meetings, designed to serve the special needs of small businesses, community organizations and non-profits. (Additional representatives or guests $5 per person per meeting or event.)
Opportunity to host monthly meeting at no charge (available on a first come, first served basis)
Monthly networking opportunities.
Opportunity to share your business or organization's marketing collateral and promotional information at meetings (via the members' collateral table)
Member listing in The Northshore Collaborative online membership directory
Social media spotlight as part of our #IAmSmallBusiness, #WeAreNonProfit and #WeAre Community campaigns. (Please complete appropriate form with required information.
All for just $5 per month (billed annually.)
To join The Northshore Collaborative network, please download the Membership Enrollment Form, complete and save to your computer hard drive before submitting.
You may submit your form and pay dues via email following the instructions on the form. For security reasons, if paying by credit card, please do not email credit card information. 
For your convenience, you may also submit your membership dues via our secure payment link, and email your completed form to Info@NSCollaborative.com. 
Upon submission of your membership dues, you will be redirected to the Members' Resources page, with information as to how to be featured in our social media spotlight and your membership directory listing.
Thank you for joining The Northshore Collaborative, the network dedicated to serving small businesses, non-profits and community organizations. We are committed to collaboration in action.