Founded in 2019,  The Northshore Collaborative was created to provide networking opportunities for businesses, community organizations and non-profits, with a concentrated focus on the unique needs of small businesses and organizations.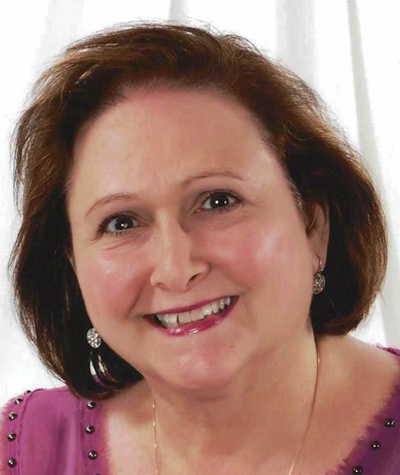 CYNTHIA BOUDREAUX – CO-CHAIR

Cynthia Boudreaux, SHPR, handles Front Office Operations at Grant Gravois & Tara Lee Insurance Agency / State Farm. She has more than 25 years of experience as an HR and business operations leader. Cynthia earned the Senior Professional of Human Resources (SPHR) certification in 2000, and has continued to recertify and maintain that designation.  She is a former small business owner who also enjoyed a career with Fortune 100 and 500 companies across varied industry  sectors.
Cynthia is a graduate of Leadership Northshore's Class of 2016, and served as a class officer in the Corresponding Secretary role. She is a member of the Leadership Slidell Northshore Alumni Association and is currently serving as a mentor for Leadership Northshore's program participants. She also serves on the board of directors for the Northshore Cultural Economy Coalition and is an avid community volunteer. 
Cynthia served with and was honorably discharged from the Louisiana Army National Guard's 812th Medical Detachment air ambulance unit. She earned a Bachelor of Science degree in business administration from Kaplan University (Purdue University Global) in 2017.

KIM BERGERON, APR – CO-CHAIR AND MARKETING DIRECTOR

Kim Bergeron has a boutique advertising, marketing and public relations agency plus extensive administrative experience in both government and non-profit organizations.
For ten years, she served in the City of Slidell's Department of Cultural & Public Affairs, with the last six of those years as the department director. During this time she founded numerous city programs including the city's Cultural Season Sponsorship program, Some Enchanted Evening with the Louisiana Philharmonic Orchestra and the Bayou Jam Concert Series. Through a partnership with New Orleans Museum of Art, Kim secured world-class art exhibitions for the Slidell Cultural Center, including "The Blue Dog Days of Summer" featuring the work of George Rodrigue, "Andy Warhol: Celebrities," and an exhibition featuring works of Picasso, Matisse and Miro. 
Her public service projects have included The Train of Hope for Hurricane Sandy Relief and Hope for Habitat: Katrina X art exhibition and fundraiser. A passionate arts advocate, Kim founded the Northshore Cultural Economy Coalition, and grew a local Shop Local Artists Week initiative to a national event celebrated annually with Americans for the Arts.
Kim's work has been recognized with numerous local, regional and national awards, including a Silver Anvil Award from the Public Relations Society of America – New Orleans Chapter for The Northshore Collaborative's "Be Like Jane" campaign.

CHARLOTTE CHAMPAGNE – TREASURER
Charlotte Champagne is a well known community leader with a proven record of executive leadership, financial management and organizational oversight. She has more than 30 years of expertise in research analysis, marketing, nonprofit management, regulatory compliance and community involvement in local civic, chamber, religious and professional organizations.  
Charlotte is a graduate of Leadership Northshore and remains active in the Alumni Association.  She earned her Bachelors Degree in Business Administration from McNeese State University and has lived in Slidell since 1988.