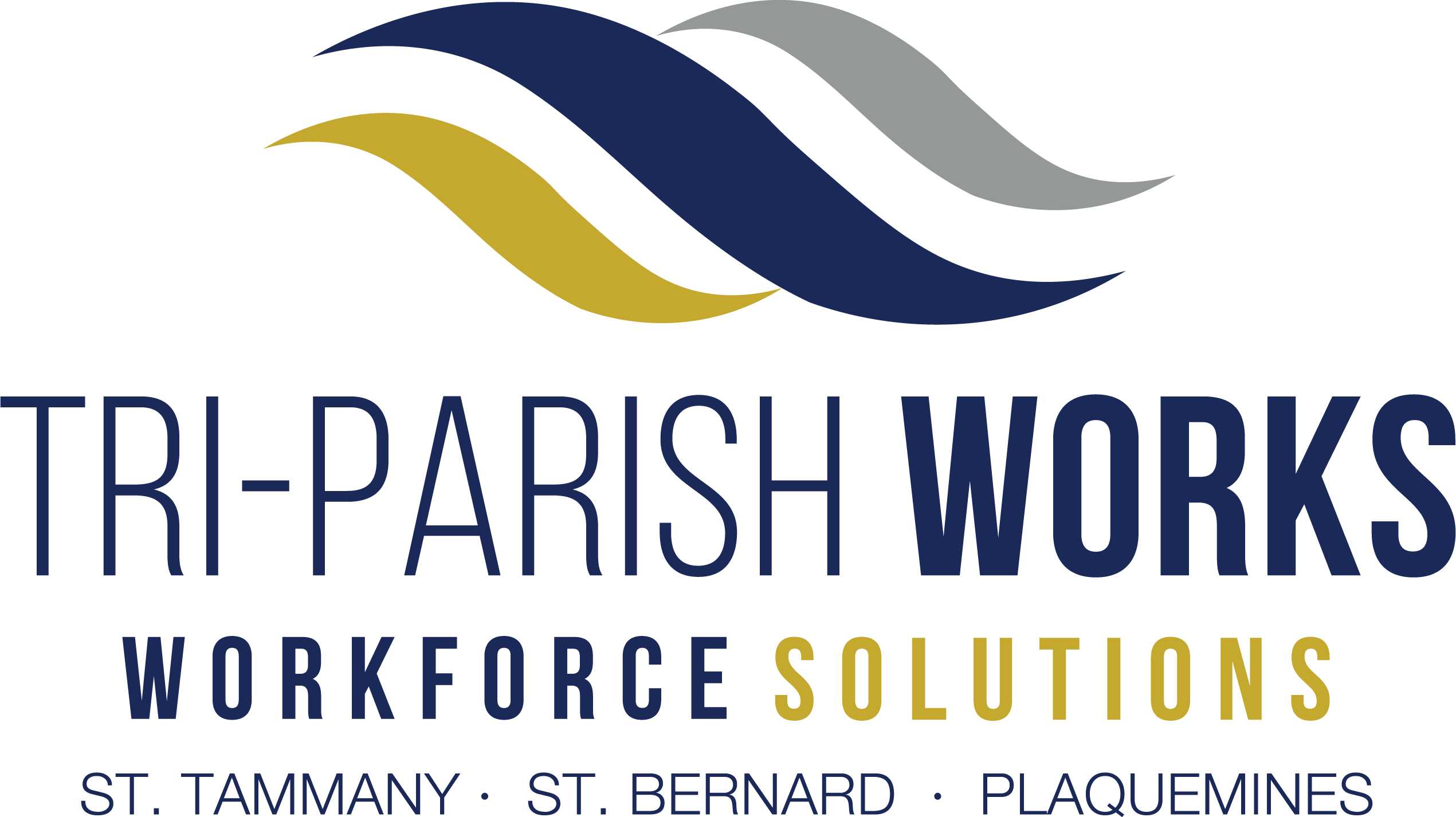 Community Organization
Established 1989
Contact Don Shea, Business Services Director, dshea@triparishworks.net
520 Old Spanish Trail, Suite 4C, Slidell, LA  70458
Phone (985) 646-3940
WHAT WE DO:
Workforce development agency connecting employers and job seekers in the Tri-Parish area (St. Tammany, St. Bernard and Plaquemines).
On-the-Job Training grants to employers to offset costs of training/upgrading staff.
Signature projects: Two major, free job fairs annually: 125 employers and 800-1000 job seekers attend.
ABOUT US:
We are certified workforce development professionals dedicated and committed to connecting talent to opportunities and helping employers recruit, train, and retain a great workforce so that our community continues to grow and thrive.
We joined The Northshore Collaborative to extend our reach and support area businesses in finding the employees they need.