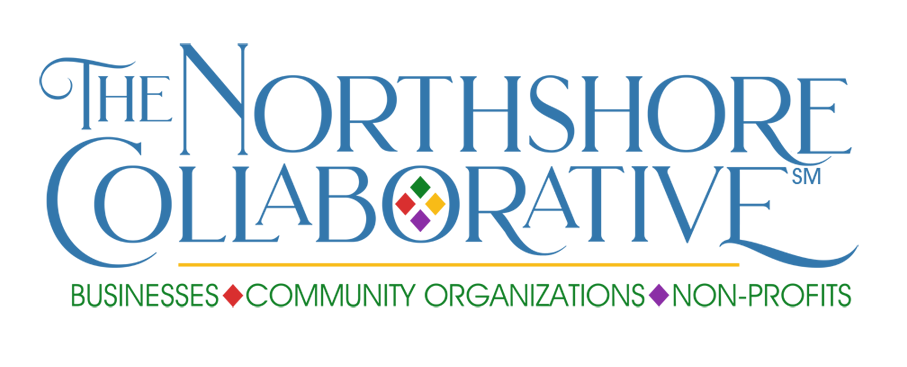 WELCOME TO THE NORTHSHORE COLLABORATIVE!
We believe that we are all stronger together, and that by combining resources, experiences and knowledge, we can enhance your organization and our community.
Your membership entitles you to admission for one to our monthly meetings, held on the second Wednesday of the month, with networking at 5 pm and meetings at 5:30 pm. You may bring guests for an admission fee of $5, which helps toward covering our organizational costs and venue costs, when applicable. Additionally, your membership entitles you an opportunity to host a meeting at your location, free of charge. (Available on a first come, first served basis.) If you are interested in learning more, please email us at Info@NSCollaborative.com. 
Memberships are valid for 12 months following enrollment.
WE WANT TO SHARE YOUR STORY!
Please select the appropriate membership link to download the form that you can use to send us your story. We will share your information on our Facebook page and in a dedicated post on our website. Upon completion of the form, please save to your hard drive and email the saved document to Info@NSCollaborative.com. 
Please follow directions on the form, and do not send additional attachments. This will enable us to focus on your information and post it as quickly as possible by our all-volunteer team. Spotlights will be posted in the order in which they are received. 
We look forward to sharing your story with our community!
Thank you for being part of The Northshore Collaborative. Your community. Your organization.